Electric Flesh Toys

Electric Flesh Toys started as a passion project that took shape in early 2021. I'd been trying to turn my collage creations into sculptures for years, and finally, I've made that dream a reality.

The main idea was to create an imaginary family unit—a mom, a dad, and their two kids. Each of these art toys has its own unique look and size. The biggest one is the mother, VENUS, standing tall at 26cm, while the smallest, NEMATODE, measures just 13.5cm.
Each figure was hand sculpted, and after that resin copies were made. Since 2021, I've been releasing and selling these art toys exclusively on Instagram in different small batches and various colors. And so far, every single release has quickly sold out. Each release also comes with a one-of-a-kind authenticity certificate and some other exciting merchandise.
Displayed here are the initial releases for each art toy. However, if you want the full experience of exploring the diverse color variations for each launch, I welcome you to jump right into my Instagram page! And if you're excited about upcoming releases, keep an eye on my Instagram for news about ordering. Check it out
here
.
VENUS - Red Hunter Edition

VENUS embodies the roles of a mother, a guardian, a lover, and even a formidable force. She possesses the capacity to nurture and care for you with maternal warmth, yet can swiftly unleash her primal strength, tearing apart with her bared teeth.

Various sources sparked the creation of this art toy. Ancient fertility sculptures played a pivotal role in shaping the concept. Additionally, recurring themes from my artistic portfolio—such as birth, death, parenthood, and spirituality—contributed significantly to its development.

The vibrant red hue of this first edition of VENUS draws inspiration from Amazonian tribes, who adorn themselves in red body paint before embarking on hunts.


Release

The first edition of VENUS, which quickly sold out, was accompanied by an exclusive certificate of authenticity card (displayed below), a distinctive giclee art print, and a pair of pinback buttons.

Information

VENUS - Hunter Edition
Size: 26 cm (10.2 inches)
Material: Solid hand-painted resin
Edition size: 5
Articulation: None

NEMATODE - Fable Edition

NEMATODE embodies elements of both a newborn infant and a rapidly evolving mushroom or worm. Some speculate that he is immersed in a profound state of hibernation, while others claim to sense his watchful presence. The outcome of his ultimate transformation remains a mystery.

The debut color scheme of NEMATODE, referred to as the Fable Edition, draws inspiration from the enchanting visuals found in traditional children's book illustrations.

Release

The initial release of NEMATODE included an exclusive certificate of authenticity (shown below), an art card, and a set of three pin-back buttons. Sold out!

Information

NEMATODE - Fable Edition
Size: 13.5 cm (5.3 inches)
Material: Solid hand-painted resin
Edition size: 5
Articulation: None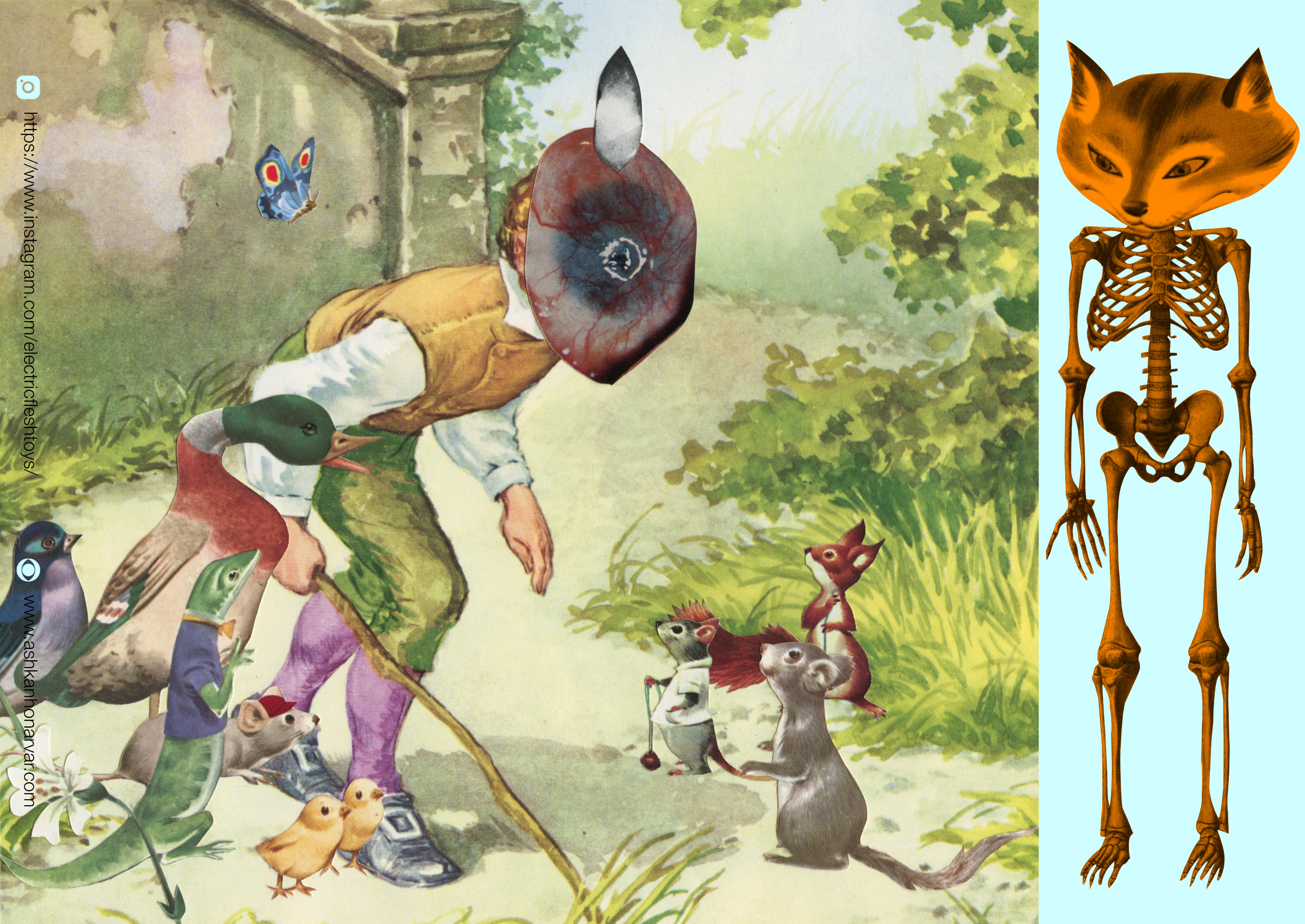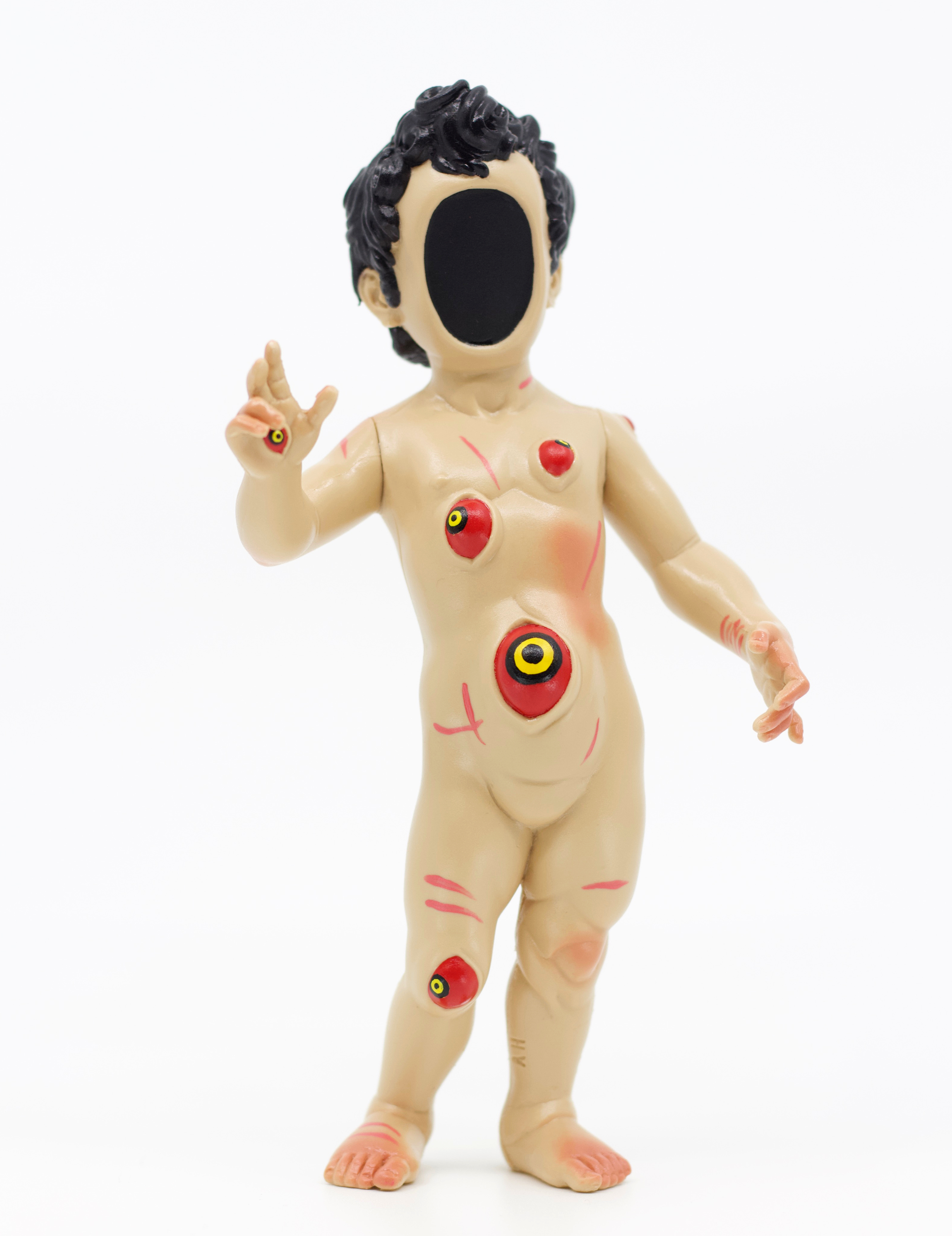 VESUVIUS - King of Worms Edition

Half boy half volcano! His body is covered with bruises and cuts from previous eruptions. No one dares to stare at his eyes, it has been said that if he sees an unfamiliar face the volcano within it will awaken once again.

This first colorway of VESUVIUS (King Of Worms) is mostly inspired by classical religious sculptures and vintage (Dermatological) medical books I collect.

Release

This first edition of VESUVIUS, now completely sold out, featured a certificate of authenticity card (shown below), a giclee art print, four art cards, and a distinct single pinback button.

Information

VESUVIUS - King of Worms Edition
Size: 21 cm (5 inches)
Material: Solid hand-painted resin
Edition size: 6
Articulation: None

SATURN - Devourer of Children Edition

In creating SATURN, my aim was to fashion a being that conceals its true essence initially—a creature reminiscent of a snail. It harbors a portion of itself within a shell, evoking the visage of a head sculpted in the Greek tradition.

Much like a spider, SATURN maneuvers with a crawling gait. Its lower body takes on a twisted form, resembling a distorted hand with multiple fingers. Upon closer inspection, a chilling "mouth with sharp teeth" becomes evident underneath.

SATURN's inception drew heavily from Goya's unsettling masterpiece, "Saturn Devouring His Son," dating back to 1819. Influences from John Carpenter's "The Thing" and the early films of David Cronenberg also played a role in shaping its design.

Release

Similar to its predecessors, this release includes an exclusive certificate of authenticity, a pair of posters (see below) , three postcards, an art card, and a quartet of pin-back buttons. Sold out!

Information

SATURN - The Devourer of Children Edition
Size: 14 cm (5.5 inches)
Material: Solid hand-painted resin
Edition size: 4
Articulation: None